Templates
A template is a collection of widgets.
A widget is a placeholder for profile content.
Profile content includes a data query.
Data are refreshed via the Prodii plugin.
Prodii connects data silos; from social media to your data hub. From your data hub to your intranet, your homepage, your talent pipe line, your career page, your project team introduction....
Templates
Copenhagen: Dark - colorful (like Tivoli by night)
Dublin; green and vibrant
Demeter  - mint
Helios  - yellow/ pale blue
Yerevan
Warsaw
Templates are named from places our co-workers identify with. Dublin was designed for WEB-Summit.
Profile Template for Mobile
Templates are responsive in their design. This is a complete profile on a mobile device. Each widget has a purpose and uses data accordingly.Below showing the CV/ resume visualised:  

Social Media "Assessment"
Data can be collected from social media, can be built from Q & A's and entered manually. Below: Showing the social media information.

---
Design your own data widgets :
Business Card Widget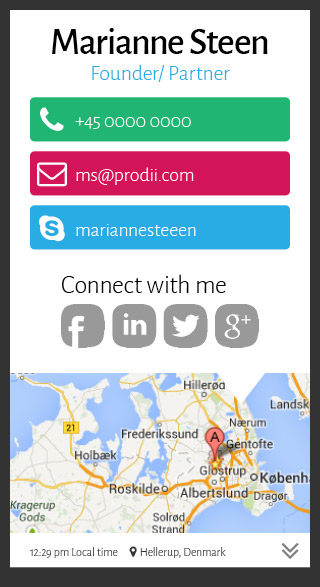 Business Card Widget
Skills Widget
A Collection of widgets embedding data from profile(s). When relevant data are aggregated.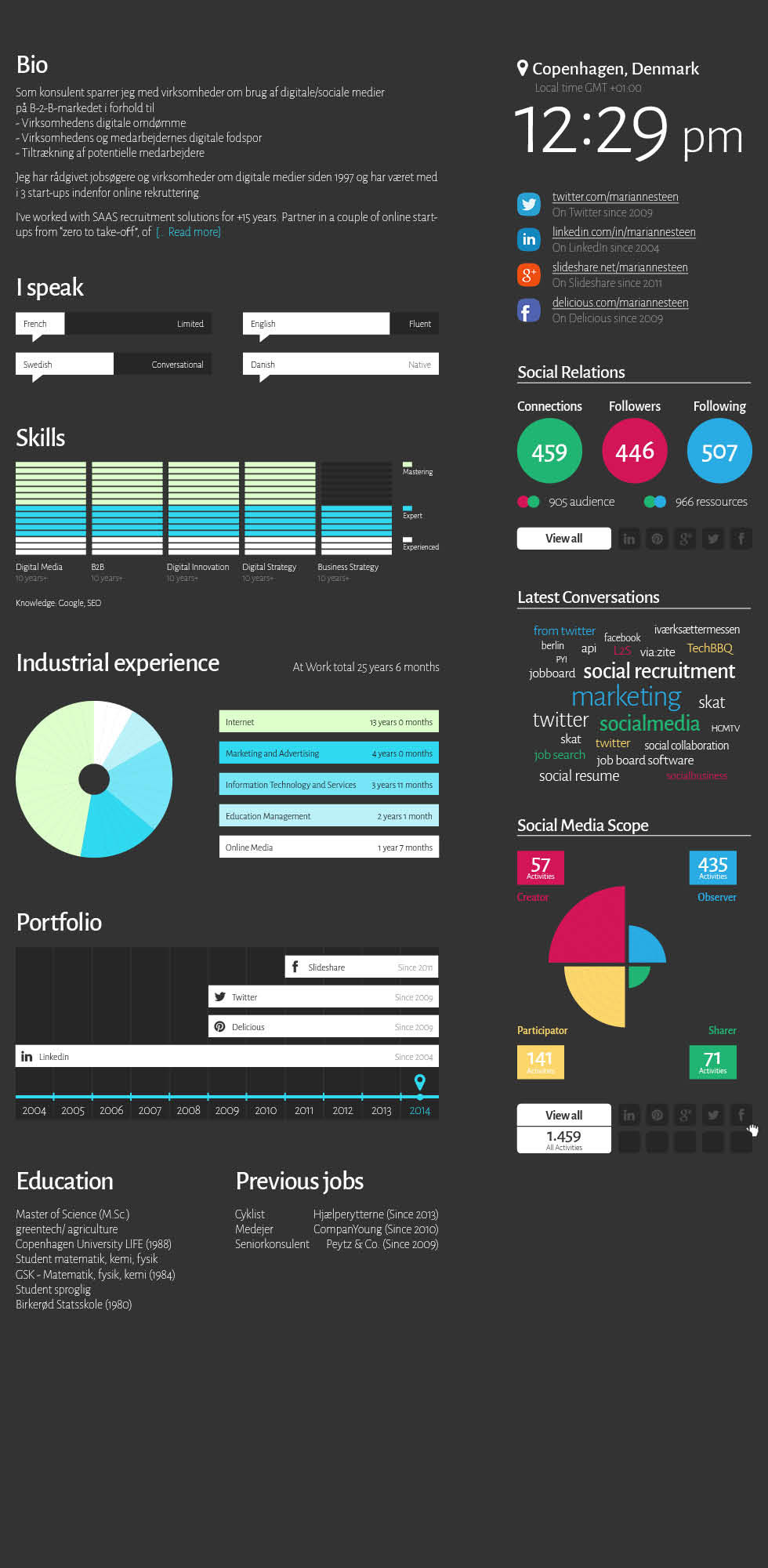 A Teampage; A collection of profiles and their data