The Prodii WordPress Plugin brings the template set up and your team members data flow to your own homepage (given your website runs on WordPress, of course).
Because of the way prodii works the plugin will save you tons of time and trouble  keeping your homepage updated with people; direcory pages, career pages, profile presentations, team introductions - whatever your need is...
On prodii.com you can publish with our templates on a customised subdomain.
On your own homepage you can tweek the templates to customize them to your needs (given you have a front end coder ;-). If not, please get in touch, and we will connect you with designers and front-end coders with experience in our templates.
1: Install Plugin
In your WordPress Admin Dashboard
From the menu select Plugins:
- Ad New > Search for Prodii > Install
2: Activate Data Flow
Go to https://prodii.com and log in to your account.
Go to Account Seetings and copy your key.
Go (back) to your WP-admin Dashboard.
From the menu select Prodii/ Settings
Enter your key.
Save and your data flow is activated.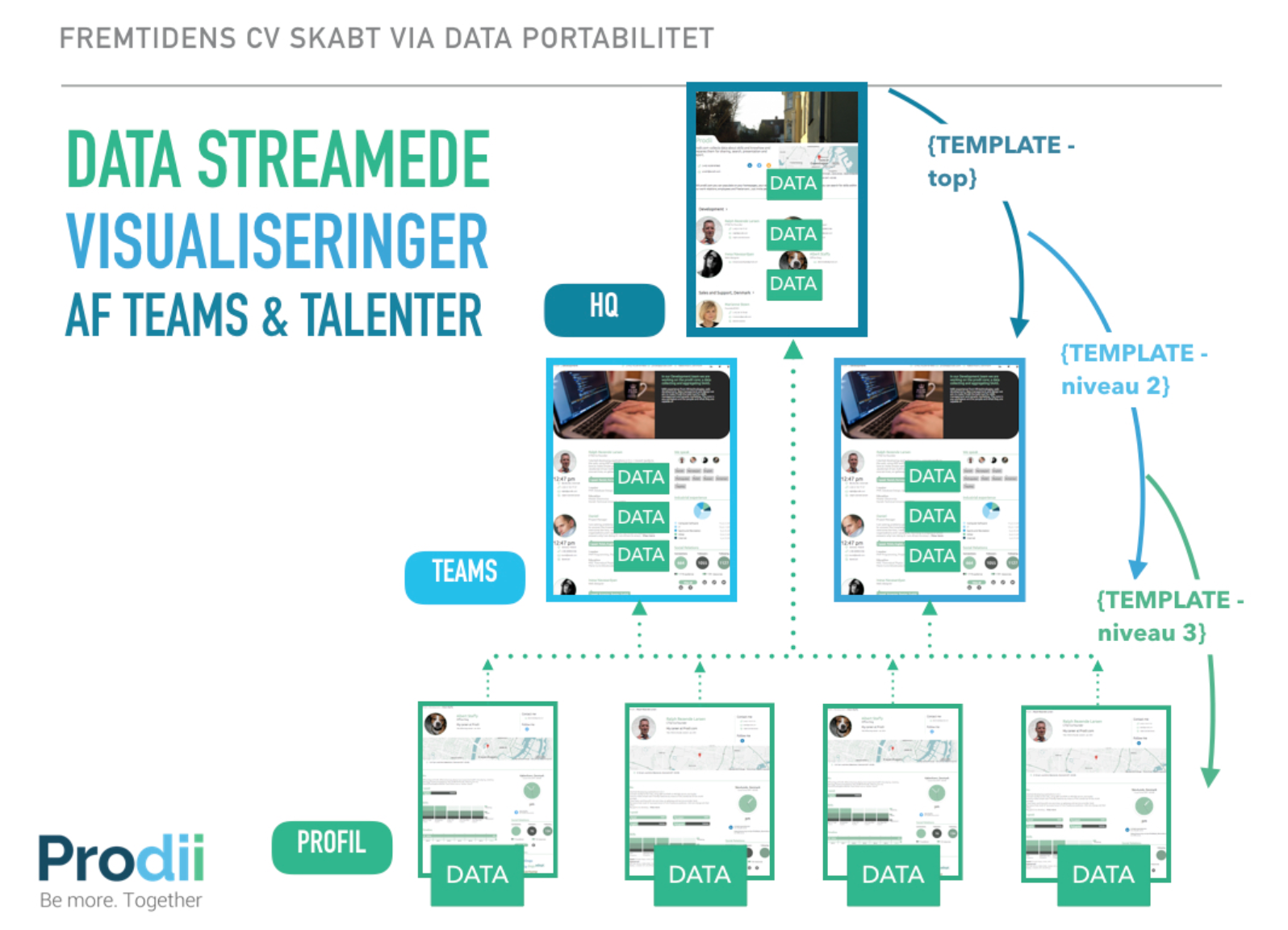 Data and content from profiles embedded in templates.
Install
Activate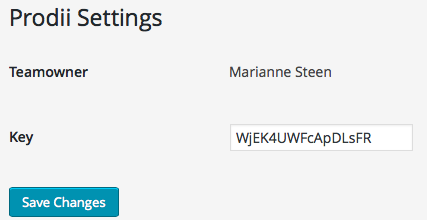 Publish
Customised your shortcode
The code defines design template, content and structure. The name of the template defines layout and data widgets.
Do you want to create one shortcode for a complete organisational structure, for a team or for one person
How do you want your page/ pages to look?
Which teams do you want to include?
and/or people you want featured
Once ready, copy and paste the complete short code into a page and set page settings to "full width page".
Customise shortcode
 To create a company page; select the teams to include
One shortcode unfolds a summit page linking to selected teams and their team members profiles.
Tip! change order of id's to change team order on the company page.
To create a team page; select team
This short code presents the team with team member profiles. Create one short code for each team.
NB! First select company, then click the Team tab. 
Profile page
One short code creates a one-page profile.
Define company and team before you can select member.
This is an example of a code:
["careerpages key="WjEK4UWFcApDLsFR" level="Company" ids="101,56,67,68" template="helios"]
Try this code to see how it works; include both brackets and paste into a PAGE in FULL WIDTH. 
key: A personal publisher key that identifies your account and the plan you have chosen.
level: Company: 3-layer structure (all team ids included). Team: 2- layer structure (all profiles included). 
ids: Each team has its own id. To publish a team on your homepage enter the team id into the code. Teams will be presented in the same order.
template: The template with the design you have chosen.