Sometimes login goes wrong. Usually it has "something to do with" geo location and social media trying to prevent their accounts from being hacked.
Here's a trick for you, if you have tried to "social login" and you are stuck.
You click on Twitter and the  Twitters API opens. You enter your username and password. And nothing happens.
It may look like this:
You can see your own image (Twitter account image) in the upper right corner.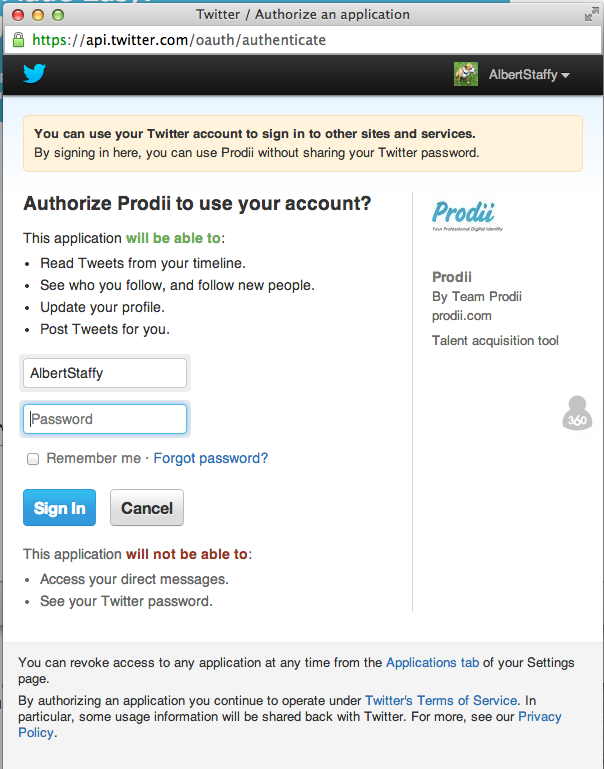 Notice the message in the bottom? "You can revoke access to any application at any time from the Applications tab…" 
Just click on this link and login to your Twitter account. You are directed to your Apps/ Applications.
Click on "revoke access" next to Prodii.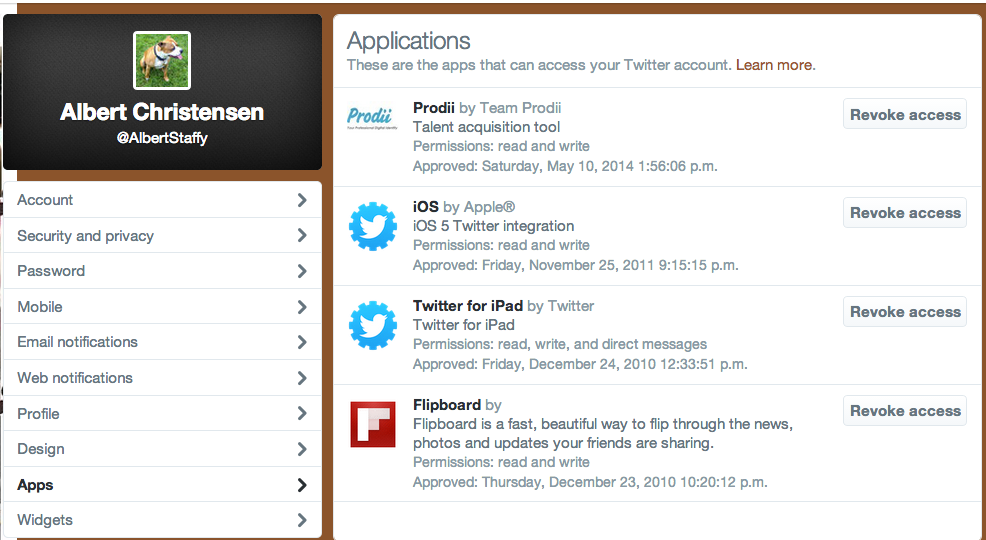 Now – close the Twitter API window(s) and try again. Go to prodii.com. Click on the Twitter Social Login Button, and from here it should work!
Sorry for the inconvenience,
Team Prodii