When using Prodii for your homepage you can choose between our templates as is, you can choose to customize one of our templates or we may design a brand new and unique template for you.
All of our templates are responsive. Scroll down on this page to se examples of a webpage, a tablet and a mobile presentation.
We are proud to present "Copenhagen" our first template. Copenhagen is inspired by the lights and colors of Tivoli.
Scandinavian City Names
Our templates are named after Scandinavian cities. In Scandinavia we are known to be excellent team workers. From early school through university students are encouraged and trained in team work. Prodii is a tool that aggregates information about the team and visualizes these skills on a team page.
Team presentation/ screen dump
Profile presentation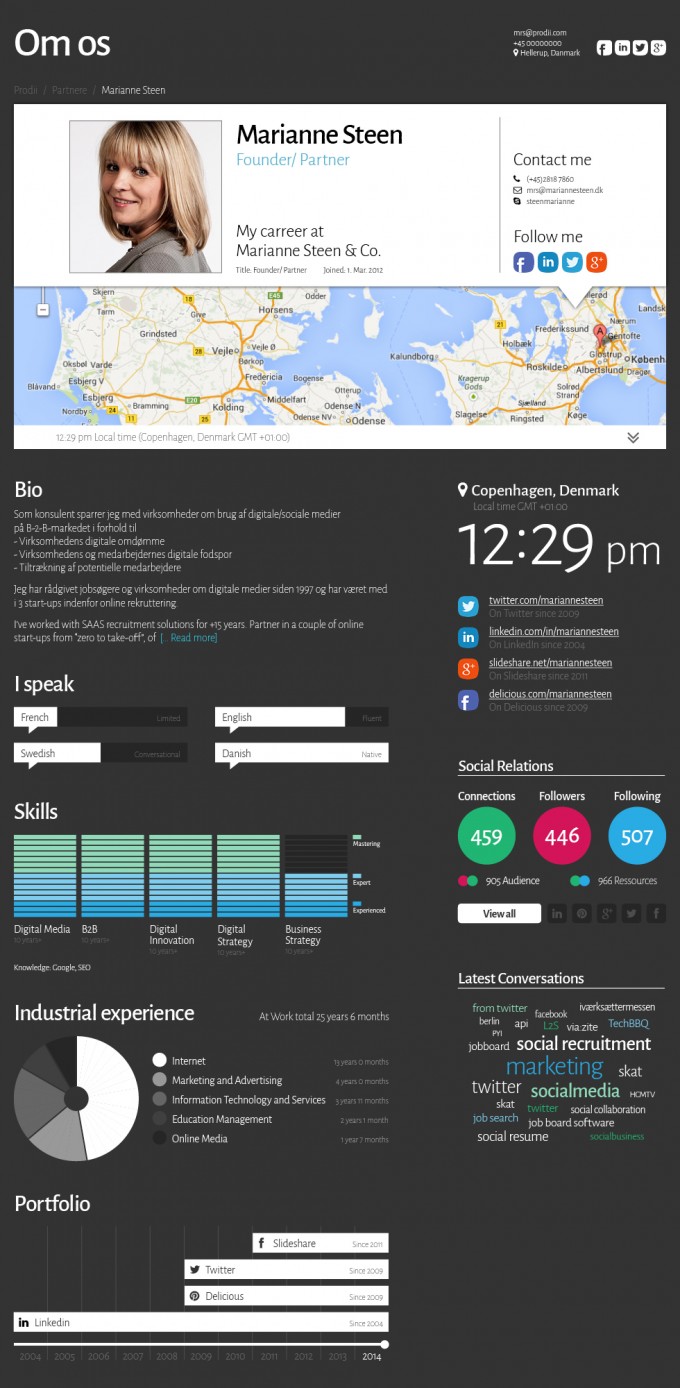 Profile presentation/ Mobile View