Visualise your Organisation
Tell about your people and skills on your intranet and home page.
Manage Employee Content
Include employee profiles to showcase your organisation on your company home page.
All done in a short time
Managed in an output you control, and without the need of a webmaster.
---
---
We asked companies:
"When you agree employees are important to your business and your brand,
how come you tell so so little about them on your home page?"
They answered:
"We want to, but it takes a lot of time, trouble and a friendly webmaster
to create and update people content properly."
---
Then we decided to design Prodii for..
---
 Organisations who are proud of their people.
Employees who are proud of their workplace.
Professionals who are proud of what they do.
---
Nobody does it faster…
Populate on your homepages your organizational structure in unified employee profiles and keep your company and people pages updated with approved content.
Efficient, modern, and in control
A customisable template controls the employee content and how the page looks.
Managing content and people is fast and easy and doesn't need a coder or webmaster.
---
 You are behind the wheel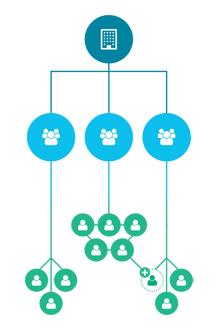 You only have to ask your webmaster once – and that is to get your content plugin up and running; typically a 15 minutes "piece of cake" task.
Everyone ads value
Prodii aggregates employee data, interests and interactions into unified profiles
From small teams to big organisations
Prodii makes it easy for organisations to motivate their employees to keep their CV updated on the intranet and home page.
---
Personalised infographics

The employee decides how to fill out the template; The fast and easy way is to import data from social media providing instant insights presented in personalised infographics.
Reuse Data or Use our Template
As an alternative the employee may enter the required information in the profile template.
In both cases data in a profile is managed by and owned by the profile owner.
---
Save time while getting a better output
As an organisation you can collect professional information about your employees and reuse published, professional content from social media.
You can manage employee data in one place, and from here select and publish content in one flow.
---
We have only just begun
Recently launched and still in beta, but with an experienced team behind sharing a strong desire to enable professionals to grow their digital brand the best way possible.
---
 Always in Respect of Your Data Ownership
No advertising
No replication or use of data without user consent
No external 3rd party
No tracking cookies
No highjacking; check out any time you like, easily
No data residues left on our server after final check out
No NSA; Hosted in Germany.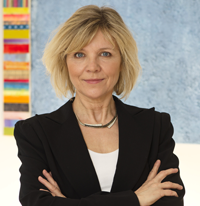 Behind the surface:
Prodii is an app building digital profiles for professional use whilst recycling data from professional social media. At Prodii we are committed to do this in a way that doesn't compromise employee nor employer.
Personally, I enjoy the connectivity in my professional digital life, however at the same time, I guard my personal privacy and sensitive data. I encourage you to do the same.
Marianne Steen, Febr. 2015
Founder/CEO, Prodii